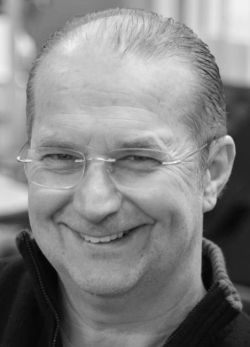 Solutions Engineer Geospatial Imaging. Education: SSPO Swiss School for Photogrammetry – St.Gallen, CH; IGM Istituto Geografico Militare – Firenze, Italia Surveying and Photogrammetry Technical School; Ecole polytechnique fédérale de Lausanne Digital Photogrammetry; ITC – Int. Inst. for Geo-Information Science and Earth Observation NL Remote Sensing; ITC – Int. Inst. for Geo-Information Science and Earth Observation NL  Information Systems.
Professional Experiences: Foster Wheeler Italiana, Senior Surveyor Expert in charge of the Transfer of Surveying and Photogrammetry Technologies in the Framework of an Italian Aid Project; Fiat Impresit Sistemi Ambientali, Project Manager for European Commission Aid PHARE mission to prepare the "Conceptual Design of Computerization of Land Registration Offices"; Leica AG – LH Systems – Leica Geosystems Geospatial Imaging, Product Specialist Photogrammetry and Airborne Technology; Member of the team who made the world introduction of ADS sensor at ISPRS Amsterdam; In charge of the technical world introduction of LPS software at ISPRS Istanbul; ERDAS, Inc.  usa Worldwide Technical Sales and Support Engineer; Freelancer International Consultancy, Consultancy in the field of geospatial imaging and photogrammetry, Implementing UAV technology business and applications, Improving Quality and Optimizing Geoprocessing Production Workflow, Training on the job for Image and Aerial Triangulation and 3D data Processing.
Emanuele Traversari will be speaker at UAVs Seminar, to be held in June 19th as part of MundoGEO#Connect LatinAmerica 2013, Conference and Trade Fair on Geomatics and Geospatial Solutions, in Sao Paulo, Brazil.