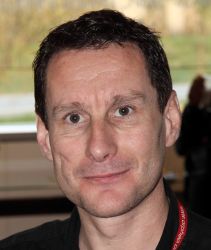 Experience: R&D HW Engineer, Layout of Printed Board Circuits and Development of Printed Board Circuits for testing Semi Conductors; R&D HW Engineer KNAPP Systemintegration GmbH, R & D of paperless picking systems and Engineering of paperless picking systems; Field Service Engineer, Installation and Training of US5000 and Support of the US5000; Sales Representative, International Sales of US5000 and International Sales of UltraCam; Sales Solution Specialist, as International Sales of Vexcel products; and Sales Director EMEA & SA, International Sales of Vexcel products and Management of Resellers within EMEA & SA.
Education: Federal Secondary College of Engineering, Graz, Austria; Electronics and Communications Engineering.
Engelbert Breg will be speaker at Aerial and Satellite Images Seminar, to be held in June 20th as part of MundoGEO#Connect LatinAmerica 2013, Conference and Trade Fair on Geomatics and Geospatial Solutions, in Sao Paulo, Brazil.