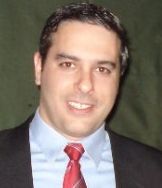 High trained executive with vast experience in driving and directing sales teams to reach sales goals. Talented in analyze the existing market conditions, realize barriers, identify trends and perceive opportunities, to then create and implement business plans to meet client needs, open new market segments and increase company revenues.
Specialties:Creative problem-solver with excellent analytical abilities, skilled at finding the causes of problems and then recommending and implementing client-focused solutions; extremely detail-oriented with the ability to manage multiple individual priorities to completion, with an outstanding interpersonal and communication skills, with the ability to successfully interact and conduct negotiations with individuals at all levels of employment.
Maurício Braga Meira will be speaker at Satellite Images and Aerial Seminar, to be held in may 7th as part of MundoGEO#Connect LatinAmerica 2014, Conference and Trade Fair on Geomatics and Geospatial Solutions, in Sao Paulo, Brazil.