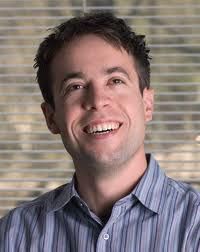 As the President of Hexagon Geospatial, Mladen Stojic has over 15 years of combined experience across Hexagon companies. Prior to leading Hexagon Geospatial, Mladen was the Vice President of the Geospatial division at Intergraph and before that, Senior Vice President of Product Management & Marketing at ERDAS.
He has extensive experience in defining and delivering market and customer facing geospatial products and solutions. Mladen has held several Product Management positions across the companies, including spearheading the market strategy and vision for Leica Geosystems' growing enterprise and visualization portfolio.
As the President of Hexagon Geospatial, Mladen leads all areas of the business, ensuring a positive customer experience from development and product management to customer support, marketing, and sales. His overarching goal is to lead the company and the industry into a new era of innovation. Mladen holds a Bachelor of Technology degree from Ryerson Polytechnic University in Toronto, Canada and a Master of Science from University of Western Ontario in London, Canada. Mladen grew up in Canada, but his family is Croatian, and it is one of his greatest pleasures to spend time in his family's homeland along the beautiful Croatian coastline.
Mladen Stojic  will be speaker at Seminário Gestores Públicos de Geoinformação,to be held in may 7th as part of MundoGEO#Connect LatinAmerica 2014, Conference and Trade Fair on Geomatics and Geospatial Solutions, in Sao Paulo, Brazil.