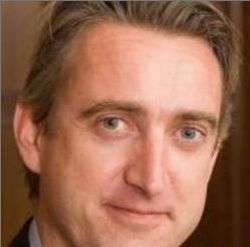 Trevor Taylor, currently responsible for Services for the Americas, has over twenty years of private sector experience in the international Earth Observation community. With a background in Geography (Carleton University, Canada), Mr. Taylor has worked with Dipix Technologies, Interra (now InterMap) Technologies and, for the last 15 years, PCI Geomatics where his last position was Director, Business Development with a focus on Central and South America.
Mr. Taylor has significant global experience in a wide variety of technical, client services, project, business and strategic planning activities. Mr. Taylor was PCI Geomatics' business contact to OGC for the past decade, representing PCI and OGC interests at the technical, principal, principal plus and strategic levels, particularly in South America, India, China and Western Europe. In addition, Mr. Taylor was involved at the start up phase of the OGC Global Advisory Council.
Trevor Taylor will be speaker at Seminário Gestores Públicos de Geoinformação,to be held in may 7th as part of MundoGEO#Connect LatinAmerica 2014, Conference and Trade Fair on Geomatics and Geospatial Solutions, in Sao Paulo, Brazil.