The 13th edition of the event will be 100% in person, in São Paulo (SP), Brazil, from May 9 to 11, 2023, containing: equipment trade fair, data providers and geospatial technology service providers; courses and seminars in the areas of mapping, cadastre, real estate georeferencing, land regularization, artificial intelligence, digital twins, geographic analysis, virtual and augmented reality, remote sensing, 3D topography, mobile mapping, precision positioning, Lidar and autonomous navigation. The main applications of these technologies will be presented in the areas of Agriculture, Forestry, Environment, Cities, Defense, Security, Infrastructure, Energy, Mining and Mobility, among others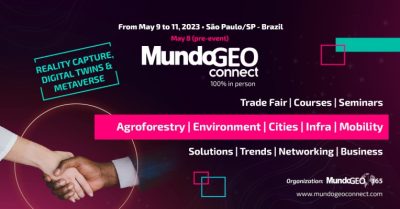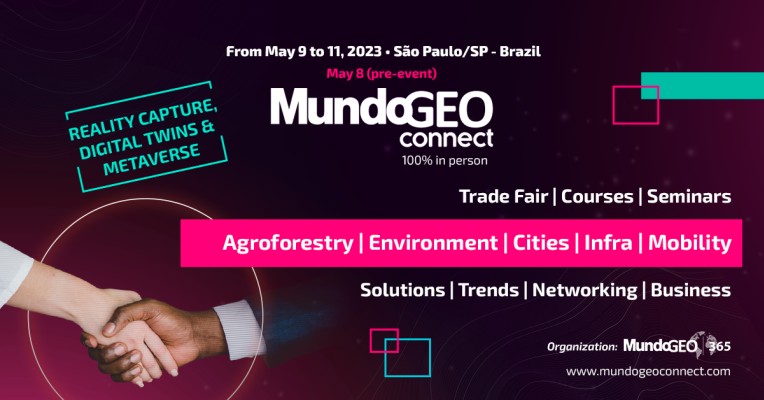 The purpose of the MundoGEO Connect 2023 event is to bring together, in person, in the 7,000 m² of the Frei Caneca Convention Center, in São Paulo (SP), Brazil, manufacturers and importers of drones and geomatics equipment, embedded technology, data processing platforms, of solutions using satellites or aircraft, system developers and service providers, regulatory bodies, universities, startups, public and private users of these technologies.
The 2023 edition offers courses, seminars and a technology trade fair, showcasing reality gathering solutions (using satellites, planes, drones and fixed and mobile ground stations), image processing using artificial intelligence, and information visualization and analysis using the 3D as Virtual Reality (VR), Augmented Reality (AR) and Digital Twins.
This event is aimed at service providers and users of these technologies in the areas of Agriculture, Forestry, Environment, Smart Cities, Logistics, Mobility, Defense, Energy, Highways, Railways, Ports, Airports, Mining, Oil & Gas, Security, among others.
Organized by MundoGEO, this event has been held in person since 2011 annually in São Paulo (SP). The last edition was held in 2022 with more than 4,200 participants from 30 countries, 180 speakers and 84 companies at the fair.
Simultaneously with MundoGEO Connect 2023, two other events with great synergy take place at the same place: the DroneShow, about drones and embedded technology for professional use; and the SpaceBR Show, about the sector's production chain and the solutions that come from space.
Video with a summary of this year's edition of MundoGEO Connect:
2023 trade fair plan: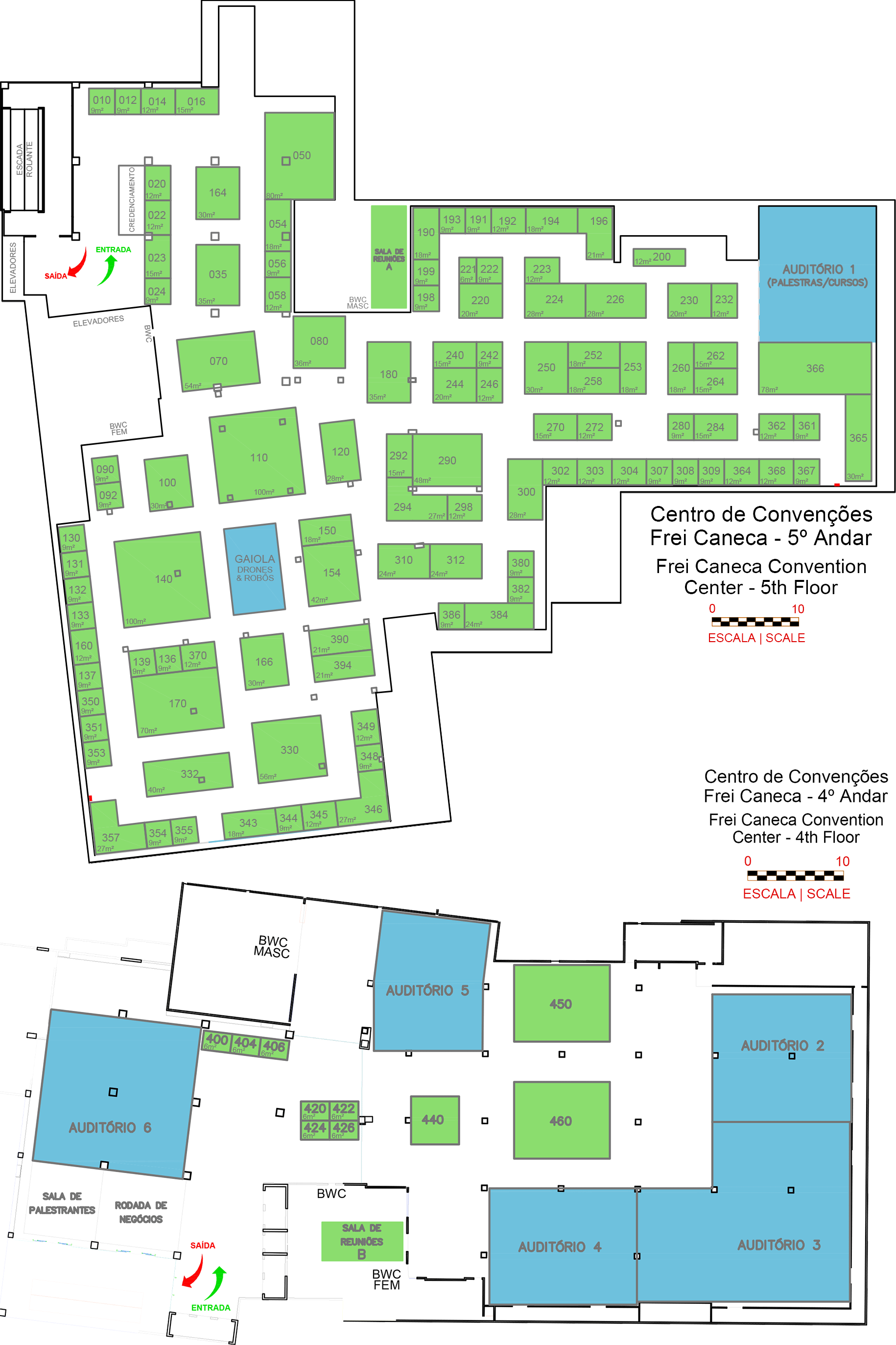 Check the complete list of exhibitors and how to expand the trade fair's floor plan
Keep up to date with the event on the website www.mundogeoconnect.com.
About MundoGEO
Our purpose is to disseminate knowledge, stimulate innovation and foster new business in the following sectors: space, drones and geospatial technologies. We do this by publishing content on the MundoGEO web portal, on our social networks and by holding our own or on-demand (online, in-person and hybrid) events. We keep more than 130,000 professionals connected 365 days a year through our content and events channels.
Want to chat with us?
Send a message and contact our team. We would be very happy to chat with you! If you prefer, we provide a WhatsApp for contact. To get in touch, just click on the link with the number: +55 41 99995-9701 or send an email to emerson@mundogeo.com.